Productlancering: Zenalpha®
maandag 12 december 2022
Met een steeds groeiend assortiment aan producten voor anesthesie en analgesie, zijn we verheugd om Zenalpha aan ons portfolio toe te voegen. Zenalpha is een innovatieve combinatie van een alpha-2-agonist en een perifere antagonist, die, door de toevoeging van vatinoxan, de stabiliteit van kritische fysiologische parameters beter handhaaft.1
Zenalpha biedt een snelle werkingsaanvang en een vlot herstel, is bedoeld voor niet-invasieve, licht of niet-pijnlijke procedures, en hoeft niet noodzakelijkerwijs geantagoneerd te worden. Zenalpha is zeer geschikt voor onderzoeken die niet langer dan 30 minuten duren2. We geloven dat Zenalpha een welkome toevoeging is naast de producten die dagelijks in de praktijk worden gebruikt.
Zenalpha wordt geleverd in glazen injectieflacons van 10 ml in individueel verpakte kartonnen dozen en zal rond december 2022 verkrijgbaar zijn via onze webshop en bij de groothandel.
Klik op de afbeelding hieronder en kijk een webinar met Dr. Tamara Grubb op de Dechra Academy.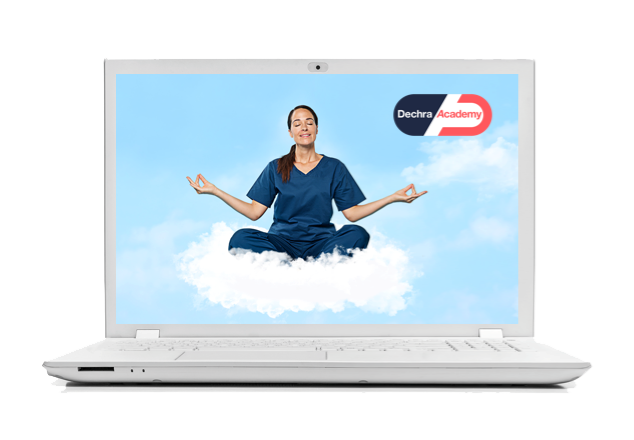 Referenties:
Turunen, H. and Zimmerman, N. Safety of a medetomidine-vatinoxan combination drug (Zenalpha®) in dogs – a clinical field trial. Proc. IVECCS 2022, IVECCS, San Antonio, 7-11 September.

Zenalpha EU Summary of Product Characteristics (SPC). European Medicines Agency website. Available at: https://www.ema.europa.eu/en/medicines/veterinary/EPAR/zenalpha Accessed 29 June, 2022.
Voor meer informatie, kunt u contact opnemen met uw accountmanager.