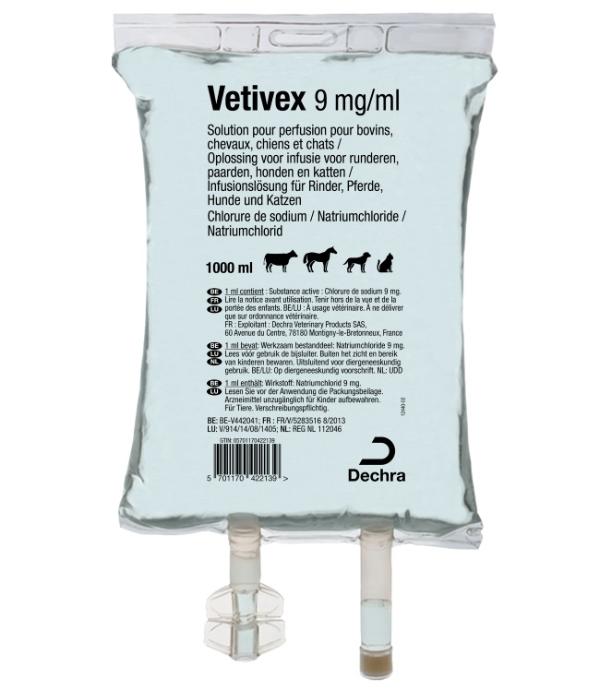 Vetivex 9 mg/ml oplossing voor infusie
Dit diergeneesmiddel wordt toegediend via een intraveneus infuus voor de behandeling van uitdrogingsverschijnselen bij runderen, paarden, honden en katten.
Het kan worden gebruikt als middel tegen hypovolemische shock of ziekten van het maag-darmkanaal (vooral bij aanwezigheid van alkalose, bijv. In gevallen van langdurig braken of abomasale klachten in runderen).
Het kan worden toegediend om te voldoen aan de normale vocht- en elektrolytbehoeften wanneer vloeistof niet oraal kan worden toegediend.
Werkzame stof(fen):
Per ml:

Werkzaam bestanddeel:

Natriumchloride 9 mg

Natrium: 150 mmol/liter

Chloride: 150 mmol/liter




Lijst van hulpstoffen: Water voor injecties


Verpakking:
1 liter, 500 ml
Wachttijd
Rundvee en paarden: Vlees en slachtafval: nul dagen Melk: nul uur
Document(en):
SPC get_app