20 april - Webinar Oorcytologie
dinsdag 4 april 2023
Oorcytologie: een snelle, eenvoudige manier om het succes van de behandeling van otitis te maximaliseren.
Mis de kans niet om leuke en praktische tips te krijgen over hoe u uw oorcytologische vaardigheden kunt verbeteren en de mogelijkheid om vragen te stellen tijdens de Q&A-sessie.
Wij zijn een en al oor. En u?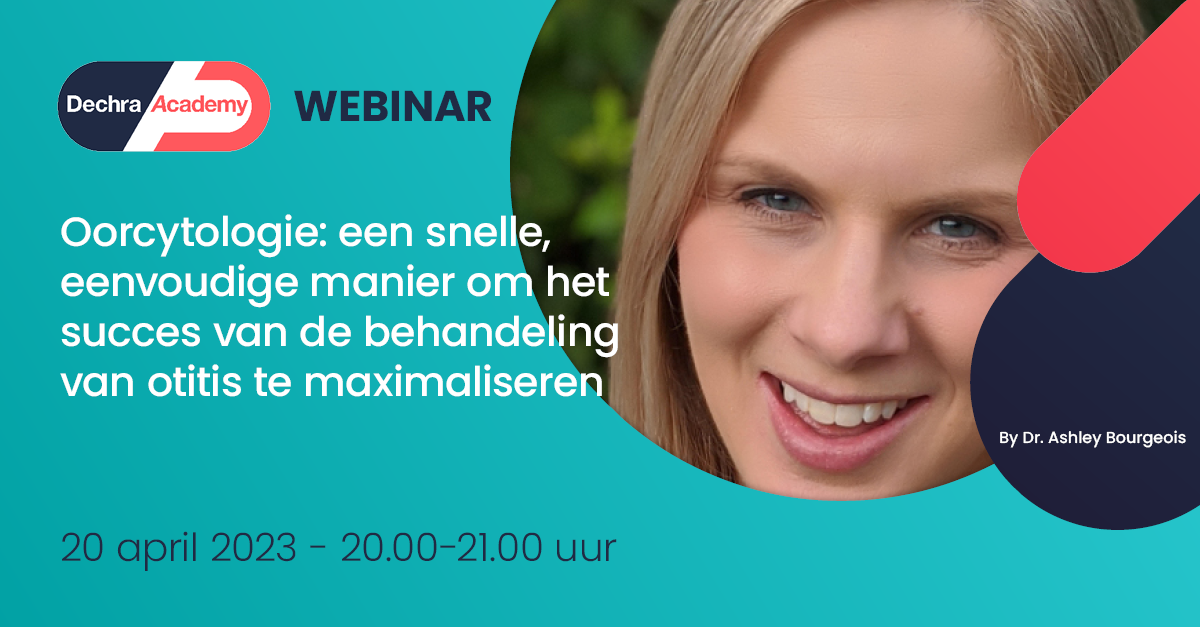 Spreker: Dr. Ashley Bourgeois, DVM, Dipl ACVD
Dr. Ashley Bourgeois is een gecertificeerde veterinaire dermatoloog met een passie voor het delen van praktische kennis aan dierenartsen om huisdieren te helpen! Ze studeerde in 2010 af aan het University of Missouri's College of Veterinary Medicine. Ze werd diplomaat van het American College of Veterinary Dermatology in 2014. Dr. Bourgeois verhuisde in 2016 naar Portland, Oregon om het geografische bereik van Animal Dermatology Clinics te helpen uitbreiden. Ze heeft een sterke interesse in auto-immuun huidziekten, allergieën, cytologie en otologie.

In haar vrije tijd houdt Dr. Bourgeois van buitenactiviteiten, reizen en sport kijken. Zij en haar man blijven bezig met hun dochter, zoon en Pitbull / Boxer-mix. Dr. Bourgeois is gepassioneerd voor het opleiden van dierenartsen in dermatologie en integratie tussen werk en privéleven via haar podcast, lezingen en aanwezigheid op sociale media (The Derm Vet).