Wist u dat wij ook een uitgebreide A&A app hebben voor honden en katten?
dinsdag 24 januari 2023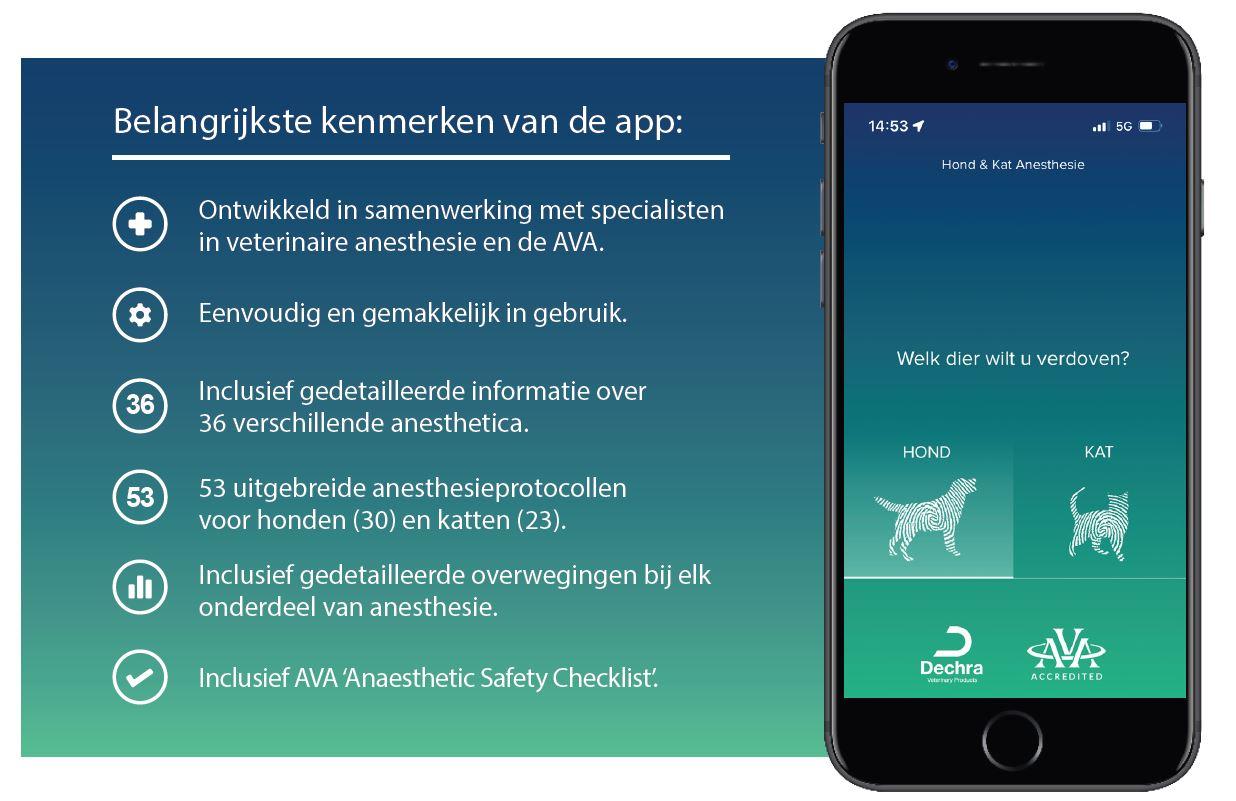 Een anesthesist op zak, dat wil toch iedere dierenarts?
Dat kan nu, met de Dechra A&A app voor honden en katten. Deze app is een toegankelijk en praktisch naslagwerk voor dierenartsen, paraveterinairen en studenten diergeneeskunde met recente 'best practice' informatie.
De app kan gebruikt worden om vertrouwen te krijgen en kennis op te bouwen bij minder frequent uitgevoerde procedures of om protocollen voor standaard ingrepen aan te passen aan de huidige 'best practice'.
Ons nieuwste product in de A&A range, Zenalpha, is ook opgenomen in de app!
Nog meer lezen, download dan onze flyer
Direct de app downloaden, volg dan de links voor Android of Apple. Na downloaden van de app kiest u voor Nederlands en vindt u de app volledig in het Nederlands.