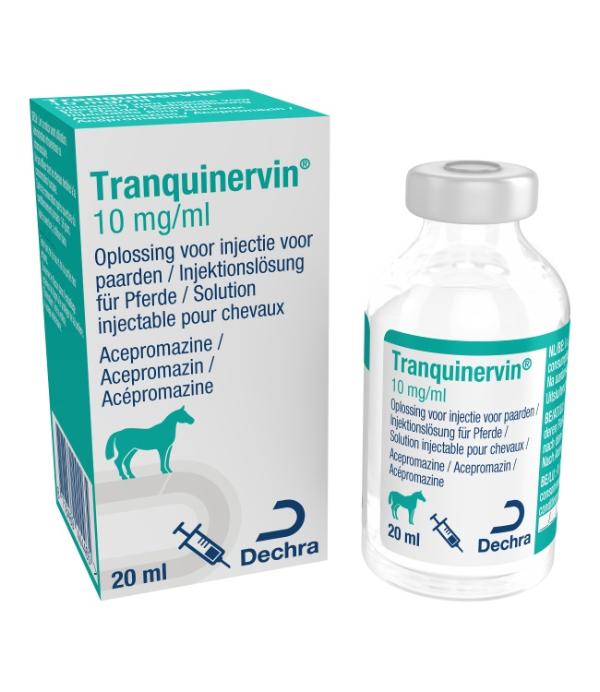 Premedicatie bij anesthesie: Na toediening van acepromazine kan de dosis van het anestheticum die nodig is om anesthesie te induceren, sterk worden verlaagd. 
Als kalmeringsmiddel: Acepromazine als kalmeringsmiddel (ataraxie) veroorzaakt een verandering in het temperament die losstaat van hypnose, narcose of uitgesproken sedatie. Daarvan is al sprake bij lage doses van acepromazine. Bij lage doses vermindert acepromazine het angstgevoel, wat het geschikt voor gebruik maakt bij paarden voordat ze worden beslagen of vervoerd. 
Sedatie: Bij hogere doseringen is acepromazine een doeltreffend sedativum, als aanvulling op of ter vervanging van het fysiek in bedwang houden, bijvoorbeeld bij tandverzorging, vervoer en beslaan. De ontspannende werking helpt bij een onderzoek van de penis bij paarden en de behandeling van tetanus en slokdarmverstopping.
Werkzame stof(fen):

Per ml: Werkzaam bestanddeel: Acepromazine 10 mg (overeenkomend met 13,55 mg acepromazinemaleaat)

Hulpstoffen:

Fenol

Natriumhydroxide (voor pH-aanpassing)

Maleïnezuur (voor pH-aanpassing)

Water voor injecties

Verpakking:
20 ml
Wachttijd
Het diergeneesmiddel mag niet worden gebruikt bij paarden die bestemd zijn voor humane consumptie.
Document(en):
SPC get_app